Shuoke is a professional company specialized in manufacturing water bottles, providing OEM service of stainless steel water bottles, Tritan water bottles, glass water bottles, LDPE squeeze bottles, TPU collapsible bottles and other water bottles made of different materials. Shuoke possesses capability for providing complete service from designing, mould development, production, packing, to delivering & transportation. We can also provide you with OEM and ODM service, which is time saving, labor saving and worry reducing.
Capacity of Designing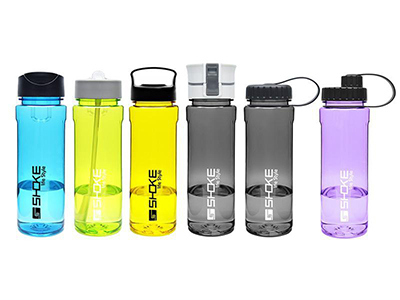 Shuoke has the impeccable capacity of product development and designing. Shunke has successively introduced 3D printer and digital printer, and established its own mould workshop, constantly developing its ability of research and development. Our design team is made up of 10 members who have abundant experience in designing of water bottles, and the team design dozens of new water bottles for Adidas, Reebok and other renowned brands every year.
Strength of Production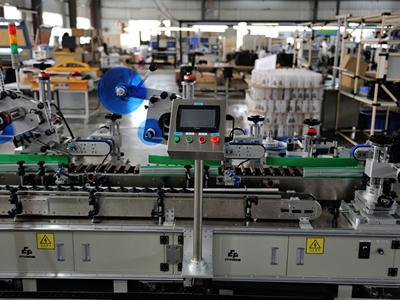 At present, Shunke has multiple injection molding machines, bottle blowing machines, fully automatic spray coating lines and a fully automatic bottles packing line with independent intellectual property right. Besides, we also have stainless steel water bottles production line, including processes of molding, welding, polishing, electrolyzing and vacuumizing, which can provide customers with about 100,000 stainless steel water bottles monthly. Our fully automatic manufacturing equipment has greatly decreased the costs of labor and production.
Quality Test
Shuoke has years of production experience and mature production process, which means that we have strict quality control process on every single production step. We have introduced MES production management system, thus realizing real time monitoring on production process through interconnection between computer systems and manufacturing equipment, which greatly increase production communication efficiency and stability of production quality. Our purpose is to provide customers with high-quality and low-price products.
Cases
Providing sports water bottle for Adidas
Adidas needed a company who could perform independent research and development for quality sports water bottles. Shuoke met their requirements and was able to provide design and production services for their water bottle processing needs.
Adidas provided Shuoke with requirements for design, function, quality, and target price for a line of sports water bottles. There were meetings to discuss the project according to the requirements provided. The design, development, and purchasing departments worked together to formulate a plan that would be the best way to produce the products Adidas asked for. Firstly, the design department proposes some choices depending on the requirements of function and shape, and at the same time, the project department proposes suggestions of accessing and improvement about the mode, production and procedures according to the requirements of the design department. The purchasing department offers alternative material options for the team according to the previous development experiences. The price department collaborates with these departments to finalize decisions and provide development information for Adidas.
Shuoke has collaborated with Adidas for more than 5 years. At first Shuoke collaborated with the China branch office of Adidas. Now, Shuoke works directly with the head office development department of Adidas. Shuoke has proven to be highly compatible when it comes to working with the design head office of Adidas. The sports water bottles Shuoke produced for Adidas included LDPE water bottles, Tritan water bottles, PP water bottles, glass water bottles, stainless steel water bottles, and PS water bottles.